Julie Worden ~ Studio Manager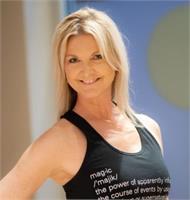 "My yoga journey began in 1995 when I attended my first yoga class in Kansas City. That first experience changed my life completely. I learned that my body and mind could be challenged in ways that I never imagined, and that challenge would bring me peace and tranquility after I rolled up my mat. My yoga practice keeps me balanced, both mentally and physically. I love that every practice is a different experience for my body and mind, and through practice I develop a deeper self-awareness and acceptance of myself. It teaches me to take care of my body, mind and soul. "
When she's not on her mat, Julie enjoys cycling, swimming, running, traveling, and spending time with her family.
Julie Worden ~ Studio Manager is currently not instructing any classes.