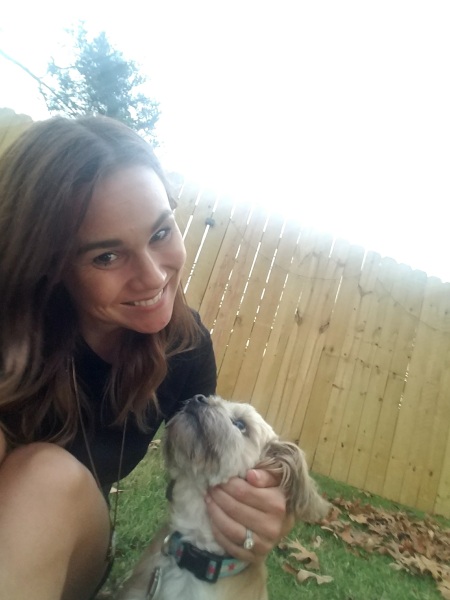 Favorite pose and why?

Dancer (Natarajasana). I love the combination of balance, strength, flexibility and meditation it takes to get to a full expression… and how amazing I feel when I do.

First introduced to yoga?

I found yoga as a way to build strength and flexibility while marathon training in my early 20s. I never looked back.

10 words or less on why I love yoga?

Yoga is my reset button. It both reenergizes and grounds me.

How does my practice make me stronger?

Yoga strengthens my mind more than anything. It trains me to be present in the moment – not focused on what has been or what is to be.

How do you remain grounded outside the yoga studio?

I take 15 minutes of quiet time every day to meditate and pray.

Advice to beginner yogi?

Keep trying! Everyone was new once, and even experienced yogis fight for certain poses. The struggle is the journey.

Mantra or intention?

My favorite intention is "Growth and comfort do not coexist." I have found it to be true both on and off the mat, physically and mentally.

Biggest misconception about being a yoga instructor?

That you are really, really flexible! My hamstrings are like guitar strings!

One healthy food I swear by and why?

Eggs. There are endless ways to eat them, and with lots of protein and good, healthy fats, they always fill me up.